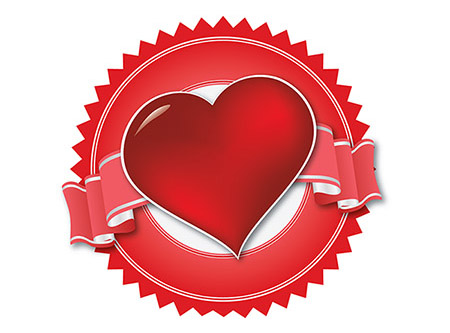 Dietitian's Dish – February 18, 2019
Take Heart with Avocados
The Dietary Guidelines for Americans emphasizes replacing some saturated (unhealthy) fats with unsaturated (healthy) fats to help lower both total and LDL (bad) cholesterol levels.Avocados contain both mono- and poly-unsaturated fats, which are associated with improved blood lipids.
Simple Additions or Swaps
| | | | |
| --- | --- | --- | --- |
| | | | |
| Breakfast: | Lunch: | Snack: | Dinner: |
| Top toast with mashed avocado or add slices to a sandwich | Swap avocado for mayo or other creamy condiments | Add diced avocado to fruit or vegetable salsa and serve with whole grain chips | Add atop an entrée or salad for nutrient boost |
Omega-3 fats in salmon have known heart health benefits, but the avocado in this recipe adds even more heart protection!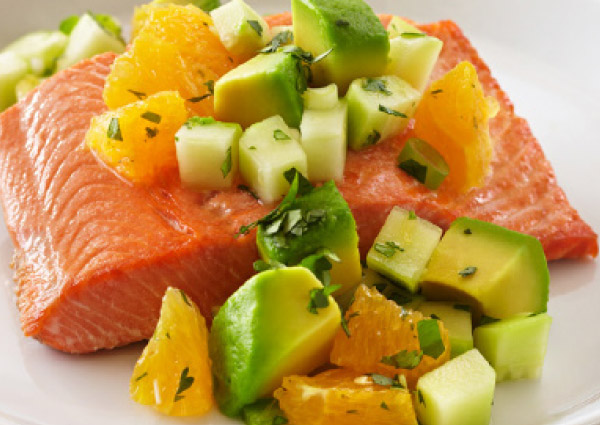 Oven Roasted Salmon with Avocado Citrus Salsa
1
ripe, fresh avocado, halved, pitted, peeled and diced
3
Tbsp. fresh lime juice
1
ripe navel orange, peeled and diced
1/2
cup seedless cucumber, diced
1/4
cup scallions, finely diced
1
jalapeño pepper, seeded, finely diced
2
Tbsp. fresh cilantro, chopped
1/2
tsp. salt, divided
4
skinless salmon fillets (approximately 3 oz. each)
1.In a medium bowl combine avocado, lime juice, orange, cucumber, scallions, jalapeño, cilantro and 1/4 teaspoon of the salt and set aside.

2.Heat broiler. Season salmon with remaining 1/4 teaspoon salt and set aside.

3.Arrange fillets on a lightly greased foil-lined rimmed baking sheet.

4.Broil salmon 4 inches from heat source until cooked through, 8 to 10 minutes.

5.To serve, place fillets on a platter and top with salsa.