Dietitians Dish – June 03, 2019
Dress up your salad with dairy!
June is the perfect time to look beyond traditional uses for the staples you count on every day. All the deals in the refrigerated dairy aisle make it the perfect time to see the creative culinary possibilities. Make sure nothing goes to waste by finding extra uses for dairy staples like milks and yogurts.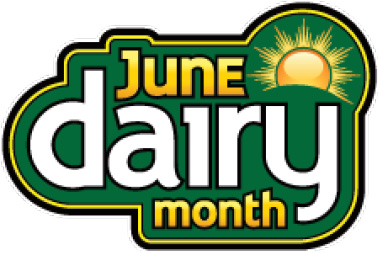 Sour cream or Greek yogurt can make your baked goods extra moist. Cottage cheese mixed into smoothies, pancake batter, scrambled eggs or oatmeal provides a protein boost. Refrigerated foods use quality, real ingredients high in protein that are simple, fresh and close to the farm. Instead of prepared salad dressings which may be high in calories and preservatives, create a favorite combination to dress up your next salad. Making your own dressing is fresh and flavorful!
Avocado Ranch Dressing
Ingredients:
1 avocado, cubed
3/4 cup plain Greek yogurt
1 Tbsp. lemon juice
1 tsp. apple cider vinegar
1 clove of garlic, minced
1/4 tsp. each of dried parsley, dill and chives
Salt and pepper, to taste
Directions:
Place ingredients in a blender and mix with short pulses until smooth. Add salt and pepper to taste.
Add more vinegar (or a Tbsp. of milk) to make it easier to pour.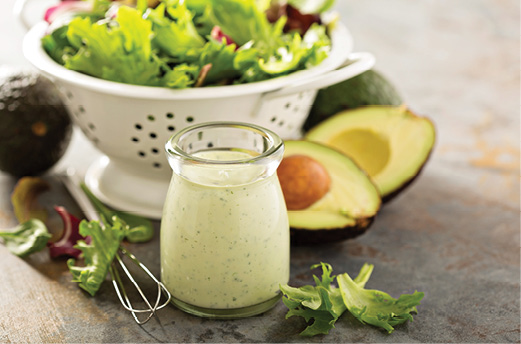 Creamy Honey Mustard Dressing
Ingredients:
3 Tbsps. honey
2 Tbsps. Dijon mustard
2 Tbsps. plain yogurt
1/3 cup apple cider vinegar
1/2 cup canola oil
Directions:
Combine honey, mustard and yogurt. Add vinegar and whisk until blended. Gradually whisk in oil.
Store in an airtight container in the refrigerator.