Dietitian's Dish – May 06, 2019
Grill up a great Mother's Day!
What mom doesn't love being spoiled by her family? Grill up a great menu featuring her favorite protein, veggies, and fruit. Grilling fruits and vegetables changes their flavor profile, bringing out natural sweetness in both. Cauliflower is great on the grill – especially when kept whole. It requires minimal preparation and takes on flavors of the seasoning and smokiness of the grill. Whether you grill, stir-fry, steam, mash, roast or make it into fritters – cauliflower is a versatile side to complement all your family's favorite entrees.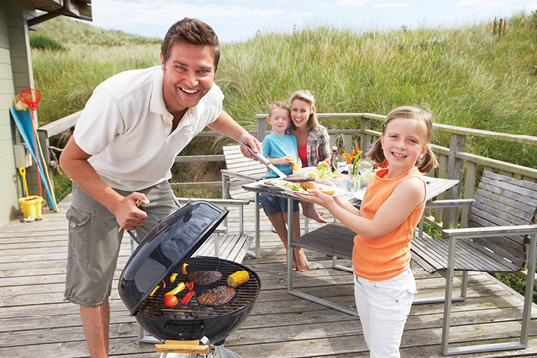 Grilled Whole Cauliflower
Ingredients:
1 head of cauliflower
2 Tbsps. olive oil
2 tsps. prepared mixed spice seasoning (or garlic powder, paprika, salt and pepper)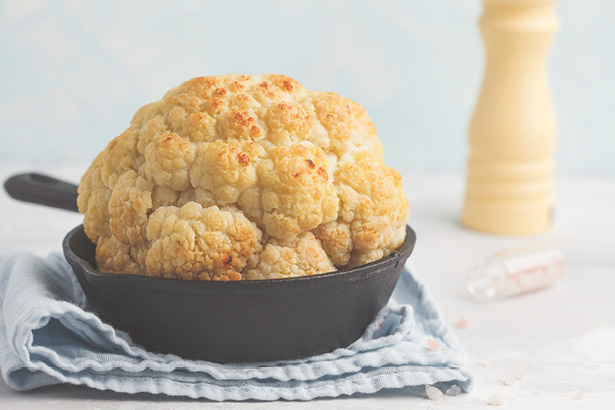 Directions:
1.Break off any large and excess leaves on the bottom of the cauliflower. Use a large knife to cut the stem flat so the cauliflower sits without tipping over.

2.Set your grill heat to medium. Allow it to preheat to 400˚F while you season the cauliflower.

3.Brush the cauliflower with the olive oil and sprinkle on seasonings. Place in a grill basket or onto a baking sheet for stability. Put it on the grill and roast for 25-30 minutes; until the flesh of the cauliflower is fork tender and the top begins to brown.

4.Serve immediately by slicing off large pieces.