Dietitians Dish – March 22, 2021
Holiday meals often mean cooking too much and having leftovers.
You may have too much Easter ham or mashed potatoes left after the meal, and are looking for ideas to avoid wasting what is left. While I love the idea of nothing going to waste, it's hard to want to just reheat the same exact meal the next day. BORING!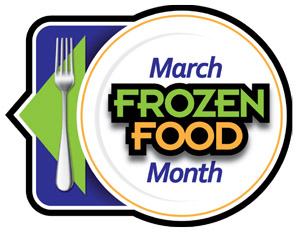 Holiday meals often mean cooking too much and having leftovers.
It's a great option for using up leftover mashed potatoes. Even if you don't have leftovers, grabbing some prepared mashed potatoes is a great shortcut to this amazingly simple dinner option. Plus, gnocchi are versatile enough that you can add a favorite sauce or veggies. If you've got some leftover asparagus or frozen veggies on hand, be sure to add them for a nutritional boost!
Shortcut Gnocchi
with Brown Butter & Sage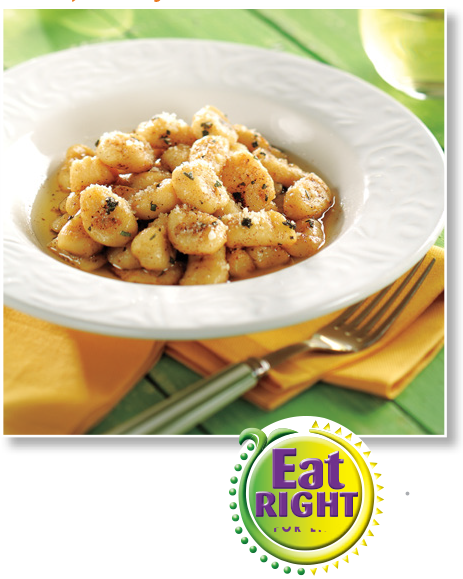 2-1/4 cups all-purpose flour plus additional for dusting
1 package (24 ounces) prepared mashed potatoes
2 large eggs
1/2 cup unsalted butter (1 stick)
2 Tbsps. fresh lemon juice
1-1/2 Tbsps. chopped fresh sage leaves
1/4 tsp. ground black pepper
1/2 cup grated Parmigiano-Reggiano cheese
Directions:
Line rimmed baking pan with parchment paper; dust with flour. In food processor, pulse potatoes, eggs and flour 20 times or until mixture just comes together.
Heat large saucepot of salted water to a boil over high heat. On lightly floured work surface, knead potato mixture 30 seconds or until a smooth dough forms, dusting with additional flour as necessary to prevent sticking; divide into 4 equal pieces. Roll 1 piece of dough into 1/2-inch-thick log; cut log crosswise into 1-inch pieces. Gently roll a fork over each gnocchi; transfer to prepared pan. Repeat with remaining 3 pieces of dough. Makes about 150 gnocchi.
In large skillet, cook butter over medium heat 5 minutes or just until butter begins to brown, stirring frequently. Remove skillet from heat and stir in lemon juice, sage and pepper; cover to keep warm.
In 2 batches, add gnocchi to boiling water; cook 3 minutes or until gnocchi float to the top, stirring occasionally.
With slotted spoon, transfer gnocchi to skillet with brown butter and toss. OPTIONAL: Make it a more nutritionally complete dish by adding sautéed, roasted, or steamed vegetables. Serve sprinkled with cheese.