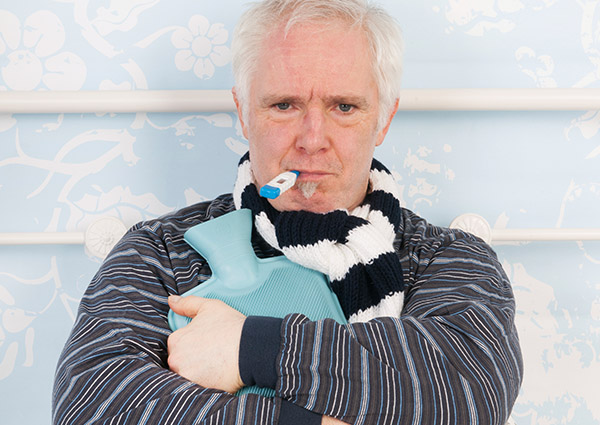 Diabetes, Flu & You

No one enjoys getting a cold or the flu. For the millions of people with diabetes those illnesses are not just unpleasant – they can be life-threatening.
When someone with diabetes gets sick, the stress on their body causes blood sugar levels to become too high. That could result in complications such as dry mouth, frequent urination and nausea. As an illness progresses, it can cause high levels of ketones to form in the body, a condition that could lead to coma.
As a result, individuals with diabetes must take extra precautions to protect themselves from cold and flu viruses. Avoiding close contact with others who are sick, following good hygiene practices and eating a healthy diet are great ways to defend against illness. The following tips can also be valuable.
Tips for Preventing Cold & Flu
Get a flu shot, as recommended by the CDC.
Avoid touching your mouth, nose or eyes, as these are all places where germs invade.
Wash your hands regularly with soap and water, particularly after coughing or sneezing.
Use hand sanitizer after touching common areas like doorknobs or shopping carts.
Carry your own pen to avoid using one that others have touched.
Eat a well-balanced diet rich in colorful fruits and vegetables.
Choose immune-boosting foods and drinks like unsweetened yogurt, garlic, onions, broccoli and green tea.
When a Cold or the Flu Strikes Someone with Diabetes
If illness does take hold, those with diabetes must develop a plan of action with their health care team. That plan will provide personalized guidelines regarding glucose and ketone testing, medication administration, food choices, as well as when to seek emergency medical attention. Your healthcare provider will assist with diabetes medications and testing supplies.