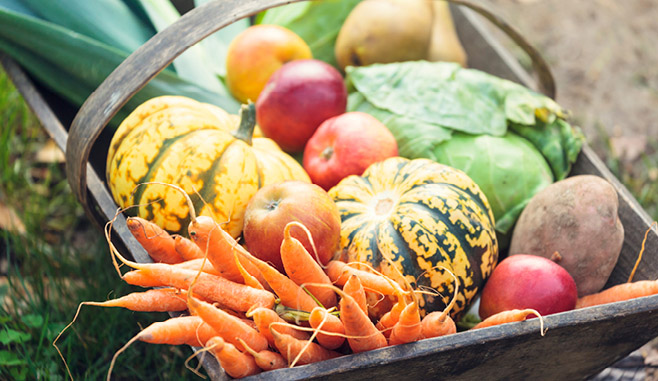 November 11, 2020

Wellness Wednesday – What's in season?
With fall in full swing, and holiday menus on the horizon, it's important to know what's in season to get the most bang for your buck. When things are in season that means they're at their peak of harvest and flavor. And, given they're often at the highest supply this time of year, it's the most cost-efficient time to buy.
During the months of October through December, many of the same items are considered in season. Now is the time that you'll find the best deals on these seasonal items:
Apples
Broccoli
Brussels Sprouts
Carrots
Cauliflower
Citrus
Cranberries
Kiwi
Leeks
Parsnips
Pears
Pomegranates
Rutabagas
Sweet Potatoes
Turnips
Winter Squashes
The Healthy Family Project offers information throughout the year for what's in season. Including more of these seasonal favorites will boost the nutrients in your menu, and may help defend against cold and flu season germs. I'd rather spend money on nutritious foods that taste great at this time of year than OTC cold medicines and doctor copays. Wouldn't you?