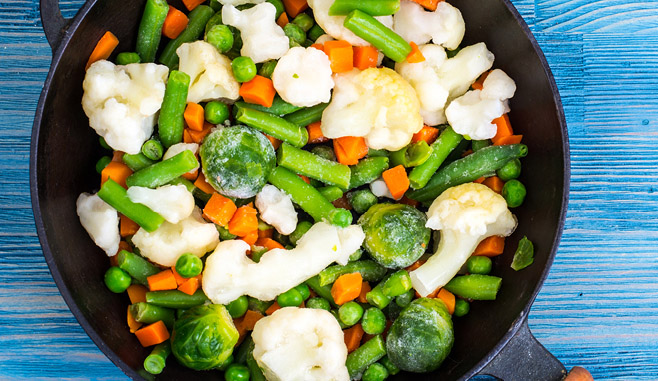 September 25, 2020
It's Friday… let's talk FRESH vs. FROZEN!
With many home gardens and local farm markets having a dwindling selection of produce with the change of season, it's the right time to talk about FRESH vs. FROZEN foods. Many people think fresh and locally grown are the best. They offer whatever variety of produce is available given the area's growing conditions and crops. But sometimes, that can be a limiting factor. Fresh foods are only as fresh as the time from when they were picked. Fresh foods are sometimes left to ripen or picked early, due to the time it takes to ship it to market. That can impact the quality and variety of nutrients in the foods we consume.
When people hear FROZEN, they think processed. Yes, the foods are cleaned, trimmed and packaged in the freezing process, but it does not mean they have a bunch of additives or preservatives. Freezing foods halts ripening and is a natural process for preserving. Since foods do not continue to ripen, their nutrients are kept intact. So, the vegetables you find in the freezer section may actually have MORE nutrients than those in the produce department which were trucked across the state or country.
Next time you head to the store, stock up on fresh and frozen items. With the nutritional value of frozen, and shelf-life that they remain edible, they can offer a quick and nutritious option that is easily incorporated into quick recipe ideas. Check out these ideas for breakfast, lunch or dinner featuring some frozen ingredients!