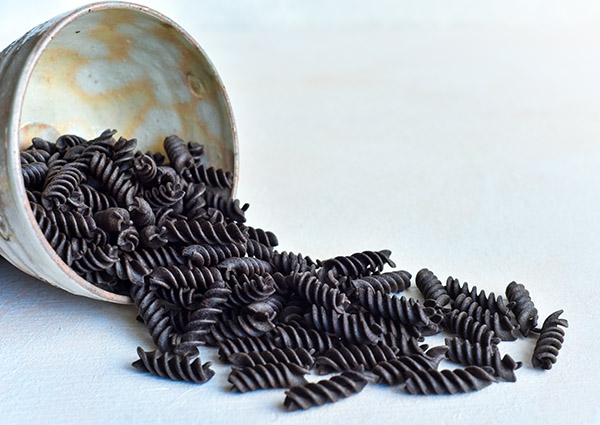 5 Plant-Based Ingredients That Will Put More Power in Your Pasta

Pasta has gotten a bad rap for being empty carbs, but that's changing as more innovative, plant-based ingredients help boost the nutritional value. Use the following tips to infuse plant-based power into your favorite pasta dishes.
Nuts for Nutrition
Walnuts are high in fiber, omega-3 fats, protein and vitamins E and B6, and low in carbs. Use them in pasta dishes with lemon, Parmesan cheese, olive oil and garlic for a yummy yet simple dinner. For another light taste, combine walnuts, garlic, olive oil, black pepper, salt, red pepper flakes and baby spinach.
Other nuts and seeds that you can easily add to enhance a pasta dish's taste and nutrition include almonds, cashews and pine nuts, as well as chia and sunflower seeds. Try a mushroom and cashew linguine, creamy cashew tomato penne or roasted cauliflower and smoked almonds spaghetti. You can go nuts with the endless options!
Mighty Beans
While perfect as the main ingredient, beans are especially easy to integrate into your menu when paired with pasta. They are loaded with fiber, protein and iron, and low in calories and fat.
For a simple, traditional dish, combine cannellini beans, olive oil, garlic, diced Italian tomatoes, fresh spinach, black olives and Parmesan cheese. Or try fettuccine served with black beans, portobello mushrooms, spinach, tomatoes, rosemary and oregano. You can also incorporate beans into pasta sauces. Enjoy a sweet and spicy red sauce featuring cannellini beans, tomatoes, olive oil, garlic, red bell peppers, onions, cayenne pepper and fresh basil leaves.
Pasta as the Plant
One of the easiest ways to up the nutrition in your pasta dishes is to choose pasta made from veggies. There are numerous plant pasta options on the shelves now, including chickpea, spinach and zucchini, black bean, lentils and edamame.
You can also spiralize veggies yourself to create noodles without any pasta. Zucchini, butternut squash, carrots, beets, cucumbers and sweet potatoes are all excellent varieties for spiralizing.
High-Protein Veggies
Adding veggies to pasta dishes is a nutrition no-brainer, so why not choose veggies that pack plenty of protein? These include lentils, chickpeas, edamame, green peas, Brussels sprouts, sweet corn, sweet potatoes and broccoli. It's easy to mix and match protein-packed veggies into almost any pasta dish as an add-in.
Plant-Based Pasta Sauces
Another way to power up your pasta is to infuse the sauce with healthy ingredients. Try a creamy hummus sauce paired with garlic and veggies like sun-dried tomatoes, onion and spinach over your favorite noodles. Or add in nutritional yeast for some buttery-flavored goodness. High in healthy fats, pesto is another tasty option that can replace the usual white or red sauce and brighten any dish.