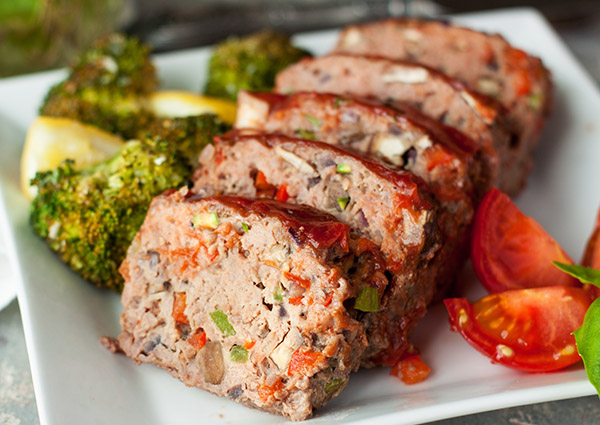 How to Make Your Favorite Comfort Foods Plant-Based

If you want to transition to a plant-based diet, reducing meats can sound daunting at first. However, there are many easy, delicious plant-based approaches to any comforting dish.
Meatloaf.
It may not be Mom's recipe, but it'll be a family favorite nonetheless. You'll need to pick a protein (chickpeas, lentils, black beans or tempeh, to name a few); a binder such as eggs (if you aren't going all-vegan), chia seed "egg," oats or bread crumbs; veggies such as carrots, sweet potatoes, mushrooms and squash; and hearty walnuts or pecans. Then select herbs and flavorings like onions, green peppers, garlic or celery cooked in oil. Other tasty additions include rosemary, sage, tomato paste, Worcestershire sauce (vegan types available) or maybe some plant-based bacon to give it that extra oomph.
Mac & Cheese.
A childhood favorite, mac & cheese can be completely vegan or just more plant-based, depending on your needs and tastes. For a veggie-filled version, you can hide them in the sauce. Just cook the pasta as usual, while in another pot you cook chopped veggies like carrots, squash and cauliflower until tender. Blend the cooked veggies with the cooking water until smooth. Add your favorite cheese sauce ingredients and the veggies to your macaroni. For a vegan cheese sauce, use soaked cashews and nutritional yeast to make your own, or choose from the many options. For more nutritional punch, opt for veggie-based pasta noodles.
Chili.
One of the best customizable recipes, chili lends itself well to plant-based ingredients like walnuts, tomato paste, stewed tomatoes, black beans, pinto beans, corn and the usual flavor-builders like onion, green pepper, celery and garlic. Spices to throw in include chili powder, cumin, oregano, and pepper, cayenne if you like it hot. Top with cheese (or dairy-free cheese), red onions, jalapeños or avocado. For a heartier dish, pour over cornbread or macaroni.
Potpie.
Again, this dish has so many options for you to customize. Start with a store-bought vegan pie crust for ease, then work on your fillings by choosing from: white beans, onions, potatoes, carrots, mushrooms, celery and peas, or use frozen veggies to simplify. For a flavor pop, add soy sauce or for less sodium, go for balsamic vinegar. Turn your potpie upside-down by cooking the filling, then topping with biscuits.
Beef Stroganoff.
Make as usual, except use beef substitute or mushrooms in place of meat. Instead of sour cream, combine coconut milk and lemon juice to create a noteworthy sauce and use veggie noodles for added freshness. Easy peasy!