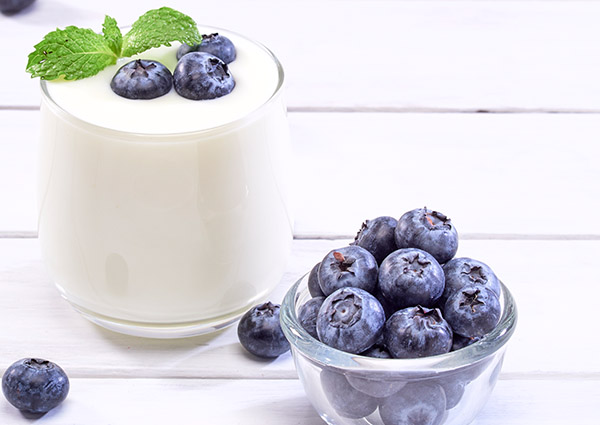 Healthy Snacks for To Keep Blood Sugar Under Control

According to the U.S. Department of Health and Human Services, an estimated 10% of Americans have diabetes, while another 35% have prediabetes. Of those with the disease, 20% are undiagnosed. So it's a good bet that eating to manage or prevent diabetes should be a concern of everyone. For many, the big downfall in their dietary day is snack time.
However, snacking can actually help your health if you choose the right foods. Here's a list of some foods that are great for those with diabetes or those trying to avoid the disease.
Sweet Tooth Snacks:
Yogurt with berries
Apples with peanut butter
Cottage cheese with fresh fruit
Protein bars (check for sugar content)
Chia seed pudding
Energy balls
Low or no-sugar dark hot chocolate mix
Oatmeal and berries
Whole-grain waffles with vanilla yogurt and cinnamon
Frozen juice bars
PB&J on English muffin
Strawberries with dark chocolate dip
Brownie batter hummus with graham crackers
Gelatin and low-fat whipped cream
Frozen yogurt
Nut butter on whole-grain toast
Homemade granola
Ricotta cheese with dark chocolate chips
Kale smoothie
Roasted pears and yogurt dip
Frozen banana "nice cream"
Frozen cherry-almond milk shake with dark chocolate drizzle
Savory Cravings:
Air fryer veggie crisps
Homemade snack mix: walnuts, almonds, popcorn and pretzels with ranch flavoring
Air fryer sweet potato fries
Low-sodium soup
Brown rice cakes with hummus
Sunflower seeds
Baked potato with plain nonfat yogurt
Deviled eggs
Guacamole with whole-wheat tortilla crisps
Flavored pumpkin seeds
Shrimp cocktail
Baked cheese crisps with veggie sticks
Sliced mini peppers with low-fat garden dip
Broiled tomatoes and mozzarella
Edamame
Trail mix
Hard-cooked eggs
Pistachios
Almonds
Hummus with raw veggie sticks
Baked potato chips with salsa
Black bean salad
Avocado with whole wheat toast
Low-sodium beef sticks
Roasted chickpeas (easy air fryer snack)
Turkey roll-ups on whole-grain tortillas
Whole-grain crackers with cheese
Tuna salad on whole wheat
Air popped popcorn