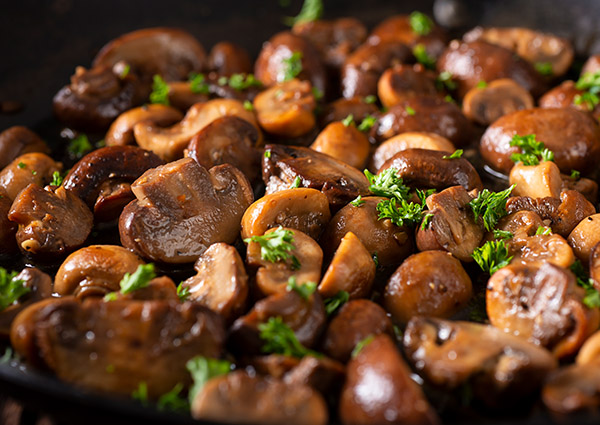 Immune-Boosting Tips to be Personally Prepared for Illness

The immune system protects the body against disease, so to stay healthy, it's essential to keep your immune system functioning at its best. Healthy habits that protect your body from viruses include practicing good hygiene like washing your hands frequently, staying up to date with seasonal vaccines, and getting enough sleep. But a simpler way is to consume immune-boosting foods containing a range of essential vitamins, minerals and nutrients. Ensure your body is prepared to defend itself against disease by eating these nutrient-rich foods that will protect and nourish your body.
Yogurt
Yogurt is a great immunity-booster as it's fermented and packed with probiotics. The probiotics and active cultures in yogurt add bacteria to the intestinal tract, keeping the gut free of disease-causing germs. Try to choose yogurt varieties that are free of excess sugar.
Use It: Use yogurt as the base for parfaits topped with fresh fruit, cinnamon, oats and honey, chia pudding, salad dressings and marinades, or as a replacement for mayo or sour cream.
Chicken Noodle Soup
When you're sick, chicken soup is more than just comforting, feel-good food. Its beneficial compounds may decrease the duration and intensity of illnesses by easing inflammation. The nutrients, aroma, seasonings and heat from chicken soup are believed to be more effective than hot water at reducing congestion and relieving cold symptoms.
Use It: Increase the nutrient content of your chicken noodle soup by adding carrots, mushrooms, chickpeas, kale, spinach, turmeric or ginger.
Mushrooms
Filled with antioxidant-rich selenium, B vitamins, riboflavin and niacin, mushrooms may help combat cell damage and chronic diseases while strengthening the immune system.
Use It: Roast, grill or sauté mushrooms. Add them to omelets, soups, stir-fries or salads; stuff with spinach and cheese; or blend with ground beef as the base for mushroom burgers or meatballs.
Ginger
Used for thousands of years in herbal medicine, ginger is an antioxidant and anti-inflammatory, and effective in treating or reducing symptoms of many health ailments.
Use It: Ginger is prominent in Indian and Asian cuisines and blends well with cinnamon and nutmeg for baking. You can also add it to sauces, glazes, marinades and dressings, or teas.
Citrus Fruits
Refreshingly juicy, citrus fruits like navel oranges, grapefruit and mandarins are known for high amounts of vitamin C, an essential nutrient for supporting the immune system. They also offer nutrients like potassium, which may promote healthy blood pressure levels.
Use It: Add zest and juice to marinades, homemade vinaigrettes or cooked vegetables; segment and toss into salads; or chop for citrus salsa.
By feeding your body the nutrients it needs and boosting your immune system to fight infection, you're more likely to have a mild case if exposed to illness or disease.