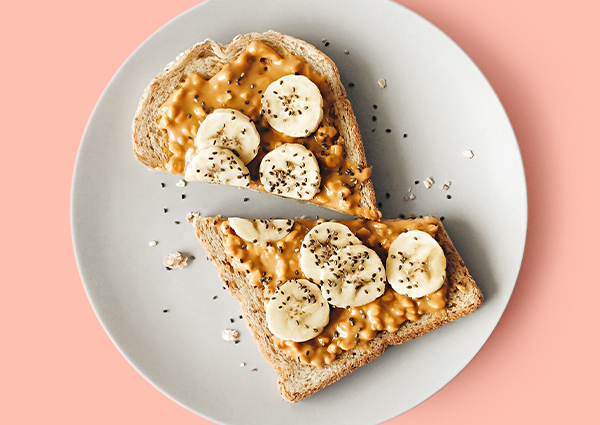 Sensible Snacking

Everyone loves a tasty snack, but snacking can often lead to overeating or munching on foods that don't contribute to our health and wellbeing. Fueling ourselves with nourishing ingredients is essential to improving and maintaining our physical and mental health. When it comes time to nosh, enjoy adequately portioned nibbles featuring ingredients that taste good and make you feel good, too!
To feel your best, put some thought behind your snack choices. Use the following tips and ideas to enjoy snacks that leave you feeling energized and ready for adventure.
Smart Snacking Strategies
Be mindful of healthy snack choices when shopping. Stocking nutritious selections in your pantry will make it easier to reach for healthy options when it's time for snacking.
Try to reduce distractions by eating snacks at the table. Munching while watching TV or playing on your phone can lead to mindless eating.
Make it a habit to store a few healthy snacks like fruits, nuts or whole-grain crackers in your work bag or car so you'll have healthy snack options at the ready.
Most importantly, snacking on sweets, chips or other not as nutritious options is OK on occasion. Just be sure to choose healthy snacks most of the time.
Pack Protein: The best way to keep energy levels up is to fill up on protein and fiber. This combination will keep you nourished for hours.
Try:
Homemade trail mix with whole-grain cereal, nuts, seeds and dried fruit
Roasted chickpeas
Cheese cubes
Beef or turkey jerky
Ham and cheese roll-ups
Peanut butter sandwiches
Hard-cooked eggs
Keep it Fresh:
Fruits and veggies are ideal snack choices. Make them more exciting by pairing them with nutrient-dense dips like guacamole, hummus, nut butter or yogurt.
Try:
Seasonal fruit
Dried fruits
Edamame
Carrots
Celery
Cucumber slices
Mini bell peppers
Kid-Friendly Bites
Fun and easy-to-eat snacks are best for the little ones.
Try:
String cheese
Squeezable or drinkable yogurt
Ants on a log (celery sticks, peanut butter and raisins)
Whole-grain crackers
No-bake energy bites made with nut butter or sunflower seed butter combined with oats, vanilla, honey, flaxseed and chocolate chips